Hello, all!
I am still struggling to settle into a summer routine. We spend a lot of time at the beach and in general outside. Meals continue to be easy with us relying on our fast favorites (read: grilled chicken & raw vegetables with healthy sides of stone fruit/watermelon).
Today is my husband's birthday and we have a sitter! This is our first date night since before our Disney trip in June. To say we are excited is an understatement! I got this jumpsuit for dinner: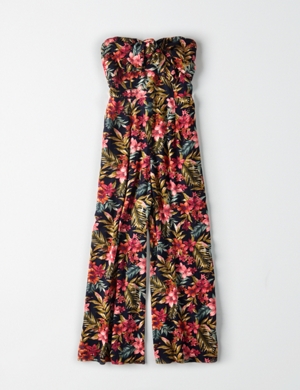 I'm really just looking forward to some 1:1 time with my husband. Our birthdays are only four days apart and we were out celebrating mine last weekend. This coming weekend, we are planning a beach day Saturday and then a bbq at home to celebrate my husband's birthday. We are grilling the usual burgers/hot dogs but I wanted to add one nicer element, so I grabbed burrata for a burrata, tomato, artichoke, and balsamic glaze salad. Our plan is to walk to a local ice cream shop for dessert!
Sunday, we are expecting to see 90s again. We'd originally planned to hit the farmer's market after church but we may forgo that and just have the kids change and hit the beach again. We are going to play it by ear.
The rest of the week is going to be busy with all three kids in camp. 3 is really excited for his first summer camp experience; 11 is attending a science camp and their email today gave a long list of activities planned; 13 is doing a counselor in training camp. Needless to say, everyone will be BUSY BUSY BUSY. My plan is to head to the beach after drop offs until I have to pick 3 up — I have two books I'd like to finish next week, so hopefully that works out for me.
Because the kids will be busy at camp, they wanted simple lunches (works for me!), so we are all doing sandwiches/wraps next week with buffalo chicken breast and/or turkey breast. Easy Peasy.
Breakfasts are also going to be easy. I have cereal, breakfast bars, cheese sticks, and loads of fruit; we will also boil a bunch of eggs.
Dinners will vary but we are keeping up with the simple theme:
Friday — make your own pita pizza; raw vegetables & Greek yogurt ranch dip.
Saturday & Sunday — corn on the cob, cheese/hamburgers, hot dogs, watermelon, burrata salad, raw vegetables & Greek yogurt ranch dip, and lemonade.
Monday — It's supposed to rain, so we are doing a rainy day favorite: chicken parmigiana and Caesar salad.
Tuesday — black bean tacos and beets.
Wednesday/Thursday — One of these days, we will probably go out to eat or order delivery; the other, we will grill marinated chicken and serve it with a salad kit.
We are looking forward to a fun weekend and I am most definitely looking forward to tonight's date night!